Featured Property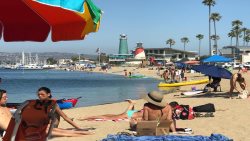 Casa de Balboa 223 Beach Modern Light House Views
Guest Reviews
This 3 bedroom unit is FANTASTIC! Beautiful views and a living area and deck that are unbeatable. The harbor view of boats passing by, ...
My wife and I just left this Villa after staying for 10 days. The pictures do not do the views and accommodations justice. Looking out ...
We stayed in this condo the first week of September and found it to be THE PERFECT rental. We looked at a number of properties and sett...
View More Reviews
Available Properties
Loading Available Properties
Flexible Dates? View other Properties close to your Date Range.
Available
Unavailable
Check-in
Check-out
Not finding what you're looking for?